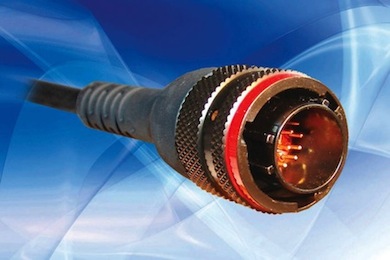 Circular Connectors are typically cable-mounted and chassis-mounted connectors, cylindrical in shape with multi-pin female and male connectors inside a protective housing. Circular connectors have a history dating back to the early days of the aviation industry. After performing successfully in commercial aircraft, they were subsequently designed for military application.
Circular Connectors have many advantages over other design options - they can be completely sealed against harsh environmental conditions, ensuring signal continuity even in the worst conditions. Circular connectors are also easily connected and disconnected, so applications such as field-based communications equipment are well suited to this type of connector. Circular connectors are also highly customizable using standard building-block components. Most circular connectors can be assembled to order within just a few days.
Major manufacturers of Circular Connectors include Amphenol, ITT Cannon, Deutsch, Souriau, Glenair, and I-PEX.
Procure International offers both current production and obsolete Circular Connectors from most of the world's manufacturers at very competitive prices and short lead times.
Search for the Circular Connectors you need using the Part Number Search bar at the top of this page, submit your RFQ to get pricing, and place your order directly online using our secure online ordering process.