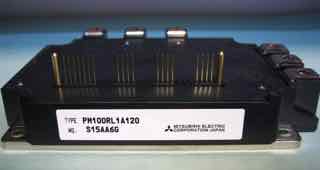 Mitsubishi Semiconductor takes the power and capability of its IGBT Modules a step further by integrating intelligent features such as dedicated drive circuitry and electronic protection for current, voltage and temperature in its range of Intelligent Power Modules.
Mitsubishi Intelligent Power Modules (IPM) are manufactured in 600V and 1200V product families, ranging from 25A to 800A. There is a large installed base of Mitsubishi IPM modules in Elevator applications, large factory equipment applications and in many areas of power generation.
Mitsubishi Intelligent Power Modules can be used in both large volume production applications as well as in small volumes to support repair and replacement for existing installations. In particular, maintaining an ongoing source of supply for these repair operations is important, especially as required replacement products become obsolete over time.
At Procure International, we are glad to be your source for a broad range of both current production and obsolete Intelligent Power Modules from Mitsubishi Semiconductor at very competitive prices and short lead times.
Search for the Mitsubishi Intelligent Power Modules you need using the Part Number Search bar at the top of this page, submit your RFQ and to get pricing, and place your order directly online using our secure online ordering process.