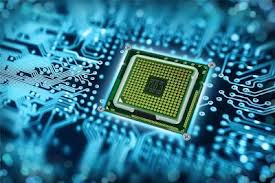 Early research into the electrical properties of metals dates back to the early 1800s, though it was the first half of the 20th century before significant progress toward the development of semiconductor components occurred. With the invention of the discrete bipolar transistor in 1948 and the subsequent extension of this technology to form integrated circuits, the formative Semiconductor industry was poised for massive growth over the next 50 years. Today, annual sales of Semiconductors worldwide top $300 billion.
Semiconductor components are used in a wide range of industries - consumer, industrial, automotive, aerospace, military - to achieve high performance solutions that also reduce size and weight, power consumption and cost.
Major manufacturers of semiconductors include Intel, Samsung Electronics, Texas Instruments, Toshiba, Renesas Electronics, Qualcomm, STMicroelectronics, Hynix, Micron Technology and Broadcom. Together, the top 10 manufacturers of Semiconductor components represent approximately 50% of the total market size measured by annual sales volume.
Procure International offers both current production and obsolete Semiconductors from most of the world's manufacturers at very competitive prices and short lead times.
Search for the Semiconductor components you need using the Part Number Search bar at the top of this page, submit your RFQ to get pricing, and place your order directly online using our secure online ordering process.